WELCOME TO RIGHTCYCLE TRADING
- GET IN THE SYNC WITH THE MARKET'S PRICE ACTION CYCLES
Learn How To Trade

Stocks & Options, Futures & Forex


For A Potential, Very Good Living
Learn How to Get on the Right Side of the Market Place by Knowing The Many Different Types of Cycles in the Marketplace. MASTER the Cycle. MASTER Winning in the Markets.
Tired of searching information on how to trade right way? Worried about risk? We turn entrepreneurs into Pro Traders!  Learn How to Start a REAL Trading Business that Can Be Correctly Operated Even in a Couple Minutes a Night...
Learn How To Start Turning Winning Into a Habit
Learn How To Get On The Rightside of the Market Place By Discovering How to Exploit The RightCYCLES of the Markets and Enter Even Before The Professionals & Certainly Before The Heard.
"ACTION STEP:  Start Learning Now How Position Yourself to Make an Incredible Cash Flow Income and Build Net Worth while Avoiding Pitfalls By Learning and Understanding the RightSide vs. the WrongSide of the Markets..." Join the RightCycle Trading Way to Rediscover Winning in Trading... with Our Free Newsletter.
RightCycle MASTERS Program - Mastering Getting and Staying on the Right Side of the Markets
RightCycle MASTERY trading program teaches you a new powerful trading strategy each month. We teach you how to apply the strategy and master it so you can assimilate it and use it on command in the markets. We also cover variety of factors including trading business logic in math plus Mastery of the inner game of trading.
Precision Mastery - Strategic Slicing Through the Markets with High Accuracy
RightCycle's KATANA3 is a powerful trading strategy which can also be used as a system for an excellent way to trade. KATANA3 can be a confidence builder and help make you feel much "smarter" and "more powerful" as a trader.
QUATRO4 Precision High Velocity Swing Trading Strategy
Use QUATRO4 for stacking power swing after power swing which often can develop into a power trend.

If you have a real goal of actually getting rich from trading then you'll want to add QUATRO4 strategy to your arsenal.

You're going to feel terrible that you didn't know QUATRO4 before and then you are going to feel super excited that you do now know this method.
DISCOVER HOW TO "BE COOL" WITH "MR. MARKET" - BECAUSE MR. MARKET CAN BE VERY GENEROUS TO THOSE WHO RECEIVE WHEN HE'S GIVING WHILE NOT TRYING TO "ACT SPOILED" DEMANDING 'MONEY NOW' BEFORE IT'S TIME, WHEN MR. MARKET IS NOT GIVING....
We Have 4 Primary Ways to Getting in On the RightSide of the Trade (and Dozens of Other Valuable Cycles to Learn in Our Right Cycle MASTERY Program...):
 

The Breakout Cycle

The Swing Flow Cycle

The Trend Flow Cycle

The Range Flow Cycle. When You Can Combine All 4 Methods You Can Have Ultra Powerful Control Over the Markets with Near Complete Price Action Trading Domination.
We Can Help Teach You This Market Domination to the Point of Mastery! How?
RightCycle1 Trading System - teaches you swing flow mastery for getting in on the right side of the swing

RightCycle2 Trading System - teaches you price range flow mastery for getting in on the right side of the range

RightCycle3 Trading System - teaches you breakout cycle mastery for getting in on the right side of the breakout cycle instead of continually getting sucked into the consolidation cycle.

RightCycle4 Trading System - teaches you micro swing flow mastery for getting in on the right side of the micro swing, super swing and power trend.

RightCycle & 6 Trading Systems - teaches you trend flow mastery for getting in on the right side of the trend for massive moves and incredible net worth building.
Discover How to Start Getting on the Right Side of the Markets on a Consistent Basis and Learn Why It Works
The RightCycle"Trading Program" is a Series of Learning Trading unto Mastering Getting and Staying on the Right Cycle  of the Markets on Each Trade.   This Means You Discover the Secret Tricks of the Marketplace, How it Things and How it is Usually So Contrary to Human Nature... which is the Side of the Professionals.    This Can be Accomplished Through Our Series of Courses, Strategies and Systems.
How do you join?   Well you first start with the free newsletter so go sign up for that.  We'll communicate you through that.  Then you can get started by checking out our courses or MASTERY program.  Or if you are ready for a solution to start  potentially trading for a living right away you can get one of our trading systems.   Contact us if you have questions.
What does the "RightSide" mean? The RightSide is an approach to trading where as we look to flow with the market and not against it. The problem is our human nature wants to go against the flow the market 98 to 99 per cent of the time. It feels right to be wrong. Or in other words, when a trade feels right then it will likely end up losing. Most who have experience in trading know this.
Through the RightSide approach we will look to crack the code in master it so we can cerebrally avoid getting sucked into the wrong side while staying on the right side there for increasing our chance of profitability dramatically.
We Offer
All Products Are In Line with the RightCycle Trading Philosophy.

Our Systems & Strategies can be used on: Stocks, Futures, Forex, Options, Crypto currencies.  We have an extra affinity for stock options but our methods can be used on all since RightCycle Trading is based on trading price action on price charts.

Our products currently focus on Day Bar Swing Trading (where a price bar is 1 day - "normal swing trading") and Micro Swing Trading - 60 to 240 min bars.
WHAT IS TRADING?
Trading is Business.  Generate Revenue.  Subtract Out Costs.  Make Profit.



We teach you the business math needed for long term durable success that others hardly ever teach.  We  also have extensive business experience that has been cross applied into our trading methods for powerful results.   Learn from us.
Grow Your Trading Account
If you're looking to start moving forward in finding a solution for:
Trading for a living

Generating more cash flow

Growing net worth

Compounding with greater consistency for the purposes of a big account.
Then consider getting a RightCycle Trading System where we teach you the secrets of the system while showing you how to trade the system so you could have a method of trading that is professional in approach while providing you with an ability to "fish for life".
WHAT CAN YOU GET?
Entrepreneurs Into Pro Traders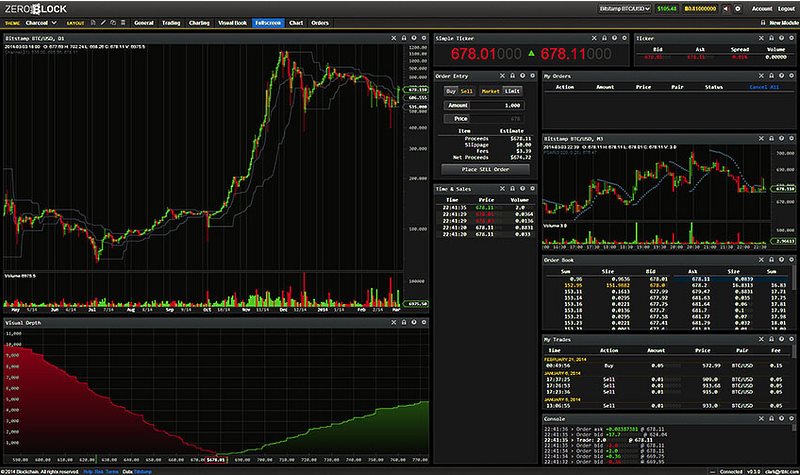 Discover how trading the markets can be turned into a powerhouse business that offers you immense profit and growth potential with freedom of lifestyle. Learn how it is possible to trade for a very good living in just 5 minutes a night through our various swing trading and trend trading methods in options, stock, futures, Forex and now cryptocurrency.
How Do You Start Winning in Trading by Consistently Getting in on the Right Side of the Markets?
You need to understand the real secrets of the markets hidden in plain sight on price charts

You need to learn how you work vs. the markets understanding how the markets are "designed" to work opposite human thinking and intuition.

You need a system that can be simply executed that puts you in high probability positions for winning every time.
The Plan
Learn how to become a powerful, dominant swing trader who can consistently put themselves on the high probability winning side for each and every trade with RightCycle Systems 1-3.


Discover more pin point precision opportunity to make shorter term home runs using micro swing trading with RightCycle System 4


Go big targeting bigger trends and power moves with RightCycle System 5 & 6 for that "1 hour work month".


Use our Strategies to take advantage of robust opportunities continually and on many different instruments to position yourself for repeatable sweet profit gains.
Get on the Right Side of the Markets and Never Again Be a Prisoner of Losing Emotions...
Why RightCycle Trading?
WINNING!
The answer is winning!  If you're sick of losing and want to start winning, well then, get on the Right Side of the markets!
Stop getting on the Wrong Side and start getting in on the Right Side.  It's pretty simple isn't it?  "Well how exactly do you get in on the "RightSide" of the markets?
Well that's what this site is about.  We want to help you transform your trading completely to understanding exactly how the markets work.  How?  By "inside information"? Oh yeah there is much more effective "inside information" on a price chart vs. any behind the scenes whispering.
The price charts reveal the secrets of the markets and how to get on the Right Side of a trade.  What is the Right Side of a trade?  It's the winning side of the trade where you get into a good sized move BEFORE it happens for the sake of netting out a profit.
In order to get in on the Right Side and stay on the Right Side you will need to learn about the inner game of the Right Side through our courses and then find the appropriate Right Side approach through our systems.   You can even follow our systems in real time through our trading signals service.
Join our newsletter to learn more.  We think you will be very glad you did now and even decades from now...
Get a System
Within a system we'll teach you how to treat trading as a business and establish your own trading business. We will teach you how to avoid the pitfalls and things you need to do on a regular basis For long term success. We'll also teach you about the inner game, the emotional and mental game so you can be successful and not get distracted by the markets or other things.
Learn, Trade & Earn
Potential short, medium and long-term success in trading is right now before you. When you learn how to trade professionally as a business you'll discover a whole world of opportunity out there for you for making a potentially very good living online. So therefore you could work from home part time with your very own trading business in as little as five minutes a night.  Actually spending any more time than that in swing or trend trading is counterproductive.  So trading with RightCycle swing and trend trading systems could potentially be your ticket for the financial freedom and independence you are looking for.